Finding the right home for you can be difficult, especially if you have a family or you are living with a group of friends. You can rent a whole house to live in. However, this is a great idea for you and your family – a duplex apartment. The duplex apartment is the perfect blend of apartment living and a single-family home. But what exactly are duplex apartments?
What is a duplex apartment? 5 benefits you should know when living in a duplex apartment
In this article, JHouse will provide you with useful information about what is a duplex apartment, common design types and the pros and cons of duplex apartments. Without keeping you waiting, here's everything you need to know about this special apartment.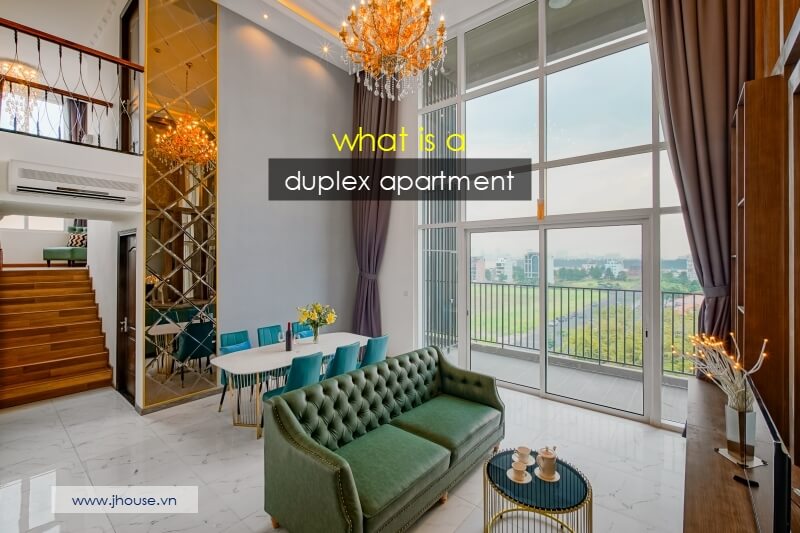 What is a duplex apartment?
The definition of a typical duplex apartment will vary in different regions and countries. Take a look at two concepts of duplex apartments below:
Definition of duplex apartment according to Wikipedia
A duplex apartment is a large apartment with one apartment above and one below separated by floor and ceiling, but the stairs for upstairs occupants are almost always inside the house.
Duplex house or duplex apartment is a building with apartments for two different households. The apartments can be next to each other or stacked on top of each other. Duplex apartments are often like other apartments but have separate entrances for each household.
The popular concept of a duplex apartment in Vietnam
A duplex apartment is a type of apartment with 2 connecting floors with stairs right inside the apartment. Duplex apartments can be located between floors, not necessarily on the top floor of the building.
Criteria to identify duplex apartments: apartments with 2 connecting floors
Other names of duplex apartments: Duplex apartment, duplex house, 2-storey apartment, …
In Ho Chi Minh City, you can find duplex apartments for rent in the following projects:
Read more: 11 most popular types of apartments for rent in Vietnam
Popular duplex apartment designs in Vietnam
Popular duplex design in Vietnam
First floor: living room, dining room, kitchen, laundry area, entertainment room, reading room, bathroom, room for maid, …
2nd floor: bedrooms and bathrooms
2-storey apartments are distinguished based on the number of bedrooms
Mini Duplex
1 bedroom Duplex
2 bedrooms Duplex
3 bedrooms Duplex
4 bedrooms Duplex
Duplex apartments are also grouped when integrated into other types of apartments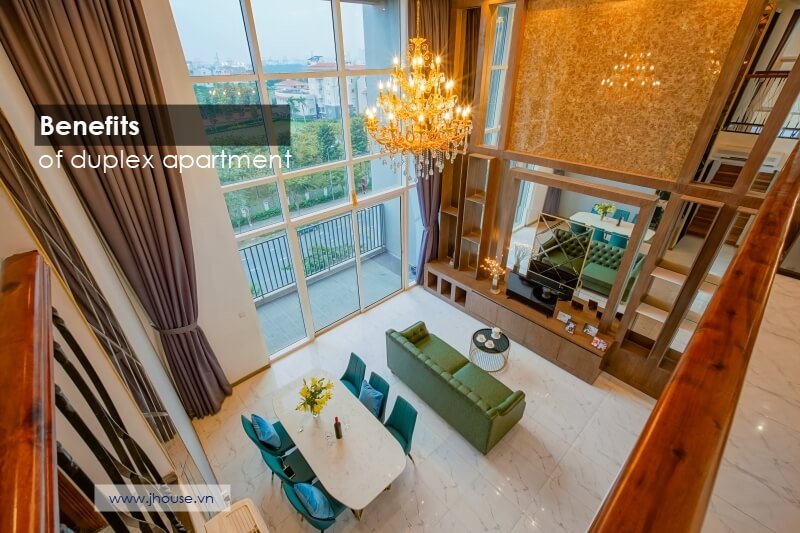 Advantages of a duplex apartment
There are a number of benefits that you can enjoy if you rent a duplex which is why they are one of the very few units that are available for you to rent right away. Most of the advantages of duplex apartments are derived from the spacious area of ​​the apartment. Here are the privileges you get from living in a duplex apartment.
1. Lots of living space
Duplex apartments have a larger usable area than regular apartments. There is plenty of space for you to store your belongings and can shop more if you want. You can go back and forth between rooms to search for emotions and change states. The spacious layout of the duplex can help you have house parties with family and friends, they can sleep over if needed.
2. Creative and free to decorate
The spacious, airy and comfortable space of the duplex will bring creativity to you and the people living in the apartment. Living in a duplex, you have more freedom to decorate your space like your home by adding your personal touch and style.
3. Suitable for family or group of friends
The area is spacious, so duplex apartments can have from 2 to 3 or 4 bedrooms. This is an ideal space for you and your family to live under one roof. You can also look for roommates to share the cost of the rental if you want.
4. More privacy
The duplex as a stand-alone unit has multiple bathrooms and bedrooms and common areas large enough to accommodate multiple people comfortably. This also means you can host people without worrying about your privacy.
5. Modern and comfortable living environment
Duplex apartments are often found in high-end apartment projects, where there is synchronous infrastructure and full internal facilities. Therefore, when living in a Duplex apartment, you will be living in a residential community with many modern and synchronous facilities, near shopping, dining and entertainment areas, as well as convenient in commuting.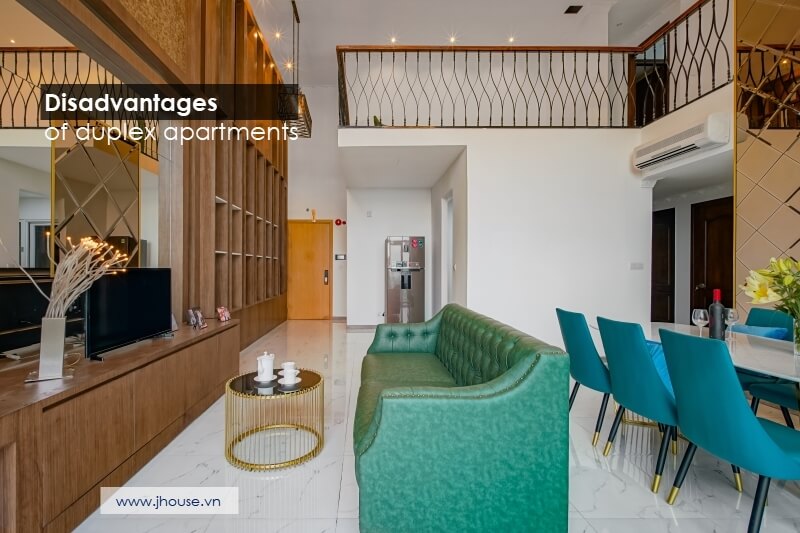 Disadvantages of duplex apartments
While there are a lot of great things about living in a duplex, there are also some factors that you need to consider before deciding to rent. Here are some reasons why a penthouse may not be right for you:
1. High rent
One of the factors to consider how much an apartment will cost to rent is the size of the apartment, larger area = more expensive rent price. Duplex apartments have 20-30% higher rent than regular apartments.
In Ho Chi Minh City, the average price of duplex apartments in high-end apartments is $1,200 or more, while serviced apartment buildings have an average price of $800 or more.
2. Not always available
Duplex apartments are often limited in number at condominiums, which creates a scarcity in supply. That's why duplex apartments are not always available for you to rent. You may have to wait a few months or a year to be able to rent, you also don't have much choice.
3. Takes a long time to clean
More space means more money and time to clean up. You will be faced with 2 options, clean yourself or hire a cleaning service to clean the apartment. Either way, you will spend more time and money on cleaning the duplex.
4. Cost of utility bills
The cost of utility bills will be higher. The large space inside a duplex apartment will increase the cost of using electricity for air conditioners, lights or other electrical equipment, … and the cost of using water is often more. Of course, the cost of electricity and water depends on your usage.
5. Cost for maintenance
The large area means that the apartment can have a lot of equipment and furniture. You will need more time and money to periodically check and maintain your apartment.
JHouse hopes that through this article, you have understood the duplex apartments definition, what their standards and designs look like in Vietnam. Duplex apartments offer many benefits such as extra space to enhance the experience and privacy that conventional apartments cannot provide. However, you should not ignore the 5 disadvantages of a duplex apartment, to know the things that you may face when living in a spacious space.
Now it's time to start looking for the perfect duplex apartment, we're here to help you find it faster with the right budget.
---
JHouse Content Team
The in-depth content development team on housing services for foreigners & Vietnamese in Vietnam. The content is simple, easy to understand, logically arranged to bring readers useful topics and information from real experiences. JHouse welcomes sharing & copying from you – Attach source & quote from JHouse, please!