We would like to send our best wishes to you and the new member of your family. JHouse understands your excitement, happiness, pride and worries. JHouse knows that you have many thoughts and questions in your head and are looking for answers for yourself, just relax and share with your partner and with your family. It will be truly wonderful when the baby is born and raised in love, shared by you, your family members and with careful preparation.
13 important notes when leasing a house for a family going to have a baby
Most of all, you want to find a better living space, more suitable for your baby. You start your new home searching, you look for suggestions and start visiting homes. You and I both want your baby to be born and live in a safe and comfortable home. Here are JHouse's tips so you can find a house that's right for you and your baby. Let's explore together.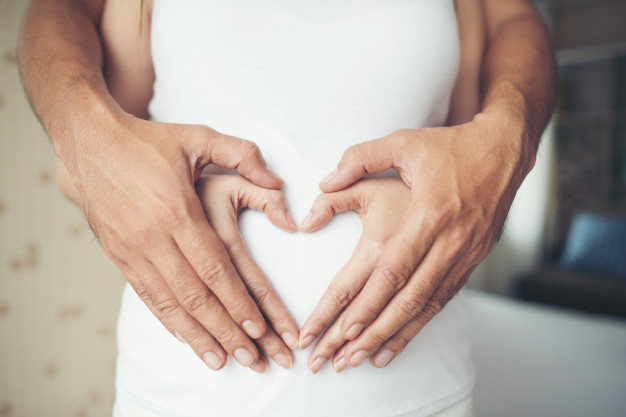 1. The house accepts the baby
This is a must and it is better to put it in the contract.
You need to find houses that accept babies. Don't overlook this when you're dealing with owners or broker-dealers and need to make sure that the owner and the house accept the baby to eliminate your worries in the future by making it clear from the start. Neither you nor I want the owner to push you to move out of the house because they don't understand your problem. In Vietnam, there are houses that do not accept babies under 10 years old.
2. The space is big enough
In the early months, your baby just needs a little space because your baby can't move, but over the next few months, your baby will start crawling, walking and running… so you need to find a house with enough space for your baby to function comfortably.
In addition to the space large enough for your child to function, you also need more space for your child's devices and toys and for yourself. Therefore, consider a long-term lease with a large enough space so you won't have to worry about your baby growing up so quickly in the early years and don't have to worry about finding and moving to a new house.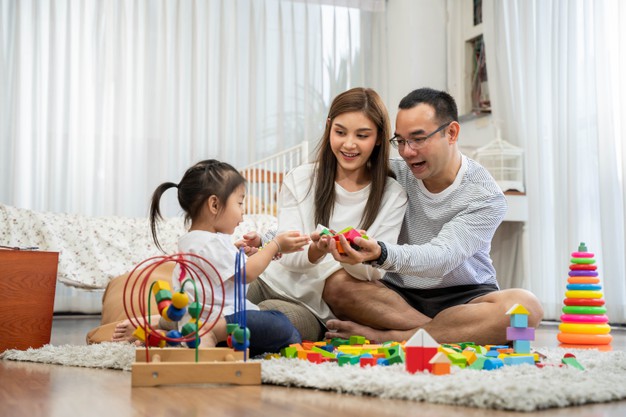 3. The house has a lot of natural light
I'm sure if you don't have a baby yet you want to find a bright house with lots of natural light. It will make you comfortable, environmentally friendly, cost-effective, …
And when you have a baby, especially a newborn, you especially need a house with lots of natural light. Your baby needs light, natural light is good for the baby's growth. Your baby doesn't need the light of an electric light bulb.
In addition, natural light will help the house have more vitality and not be moldy. Mold is a respiratory hazard for your baby and yourself. It is possible to get skin diseases if your house is moldy.
4. The house is clean
A baby's skin and respiratory tract are weak and very sensitive. That's why you need to find a new or clean house. A clean house keeps your family comfortable and your baby safe.
Ask the owner to deep clean the house, clean the equipment, clean the air conditioner, … or trim the trees around the house, clean the garbage storage, clean the sewage pipes, … Ensure the house is cleaned of dust, pet hair, odors, mold, … before your family moves in.
5. The house has a private washing machine
Give preference to houses with private washing machines. I'm sure the washing machine is a very essential appliance for your family when the baby is born. Your baby will use a lot of items in a day and you need to clean it as soon as possible.
The private washing machine in the apartment will help you take the initiative to do the laundry. This is convenient and it makes you more comfortable, saves you more time. Imagine your family is in a building and the washing machine is shared by everyone, you have to wait for your turn, wash your baby's clothes with other people's clothes, etc. inconvenient and risky, right?
If you rent a private house or villa, please be aware of the washing machine. Installation can be requested by the owner if not already available. Or you can buy your own washing machine because you have a long-term stay plan and the cost to buy a washing machine is also cheap.
6. Convenient kitchen
It's great with a fully equipped kitchen. You can prepare delicious dishes for the whole family. Your baby can't eat as many processed foods as you yet. Your baby needs to eat consistently with age-appropriate foods. First priority is clean, fresh and fast.
Add "Convenient Kitchen" to your list of baby-friendly house search criteria. Do a detailed assessment and negotiate with the owner to supply kitchen appliances or you can add appliances. The kitchen needs enough space for many cooks and it is better to have hot and cold water for cleaning food.

7. Safehouse
Now you don't just live for yourself, you live for your children too. You need a safe place for you and your baby. Therefore, consider the degree of safety of the house with your baby. Consider the height of the balcony, electrical outlets, sharp objects, fragile items, trees, door locks, corridors, stairs, elevators, pets in the middle of the house, floors, etc. Accidents will come very quickly even when you are watching your baby so pay attention to the safety criteria in the house, to make sure that there is not an unfortunate risk to your baby. If possible, look for solutions to eliminate the risks.
8. The fewer stairs the better
It's great if you rent an apartment/private house/villa with everything on the same floor. Your baby is not aware of the risks and cannot keep him/herself safe and you cannot watch your baby all the time. So look for houses with as few steps as possible and preferably no stairs.
9. Safe height
If you are looking for apartments in high-floor buildings, be aware of safe heights. It is better for apartments on the middle floor or from the 7th to the 15th. A safe height will help you reduce noise, reduce dust, mosquitoes, and other risks from elevator jams or fires.
10. Safe swimming pool
If you are considering renting a villa with a pool or an apartment in a serviced apartment building with a pool, consider the safety of the pool. About safeguard, hygiene, tables, and chairs around the pool, … Your baby needs to be kept safe with the pool.
11. Safe from mosquitoes
You and your baby don't want mosquitoes at all. Mosquitoes can cause baby rashes, scabies, fever or worse, blood-borne infections. Therefore, make sure that your new house is installed with measures to prevent and eliminate mosquitoes (periodic sprays, mosquito nets, etc.). Consider houses far from canals, no standing water areas, not too many trees/bushes, etc. as these places will have little or no mosquitoes. In Vietnam, there are mosquitoes everywhere, so you need to choose a house in the area with the fewest mosquitoes. If you are renting a house in Vietnam for the first time, look for reputable brokers who will give you valuable advice and consult.
12. Near hospital and market (supermarket)
Newborn babies are very susceptible to illness, so it's best to look for houses that are closest to the hospital or easily accessible. It is good for emergencies. Advice from JHouse: You should have the phone number of a doctor in your phone contact list, who knows and monitors your child's health.
Your baby will need fresh food every day and you can find fresh and good food at local supermarkets or markets. This is why you need to find houses near local markets or supermarkets. It will save your time and provide quality meals for your baby.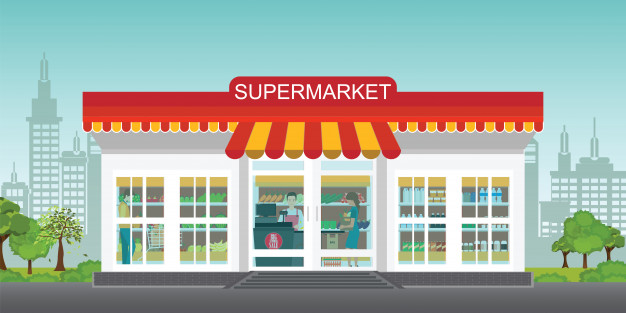 13. The house is located away from the main roads
Your baby will grow up and need to go outside. That's why you need to find houses in areas that are baby-friendly and safe and it is better to be located far away from the main roads, where there is a lot of traffic, it is really bad for your baby and has many potential risks that you cannot control.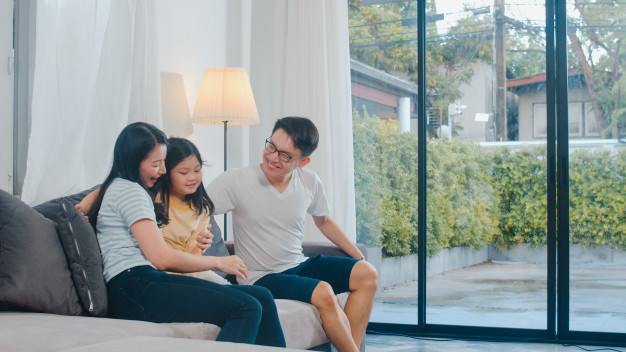 There are some more notices to keep in mind when renting a new baby-friendly house for your baby. Above are 13 important notes that JHouse wants to emphasize with you. Be cautious and serious when looking for a new house and put priority to your baby.
If you are having a hard time finding a home or are in need of advice, JHouse staff are always available and support you with valuable consult and advice from their market knowledge, … Let JHouse provide convenient housing solutions for your baby and family.
---
JHouse Content Team
The in-depth content development team on housing services for foreigners & Vietnamese in Vietnam. The content is simple, easy to understand, logically arranged to bring readers useful topics and information from real experiences. JHouse welcomes sharing & copying from you – Attach source & quote from JHouse, please!