7 common rental scams, how to protect yourself and report rental scams
As a tenant, it's important to know how to protect yourself against rental scammers trying to take money out of your pocket. This means knowing how to spot the signs of rental scams and avoiding rental scams, especially online. While the Internet has increased the flexibility and ease of finding rentals from trusted sources, it has unfortunately also created an ideal place for scammers to thrive. There is not the only scam with foreigners, even Vietnamese people are scammed too.
To help you better recognize common scams in Vietnam to protect yourself and how to report rental scams. JHouse has put together this comprehensive information and guides with everything you need to know to avoid rental scams.
A. 7 POPULAR RENTAL SCAMS IN VIETNAM
To avoid turning yourself into a lucrative prey for scammers, it's important to learn to recognize the rental scam warning signs for rental scams. You can look for signs of 7 common rental scams below:
1. Surprise rental price – the most common rental scam
You and I both want to rent a good house for cheap – that's for sure! But this is a good opportunity for scammers. Don't be fooled by fake information about rental.
Rental scammers will often list the rent for a lot less than the house's value to attract potential tenants – don't forget, the house will look great. They will then force the tenant to pay the first month's security deposit and/or rent to keep the property away from other tenants. They are smart enough to put pressure on you such as the surprise rental price of the house is too good or if you don't rent immediately you will lose the opportunity, …
There is no such thing as a good house that is cheap! Everyone wants a good house for a surprise rental price, but if the house is amazingly cheap, something is definitely wrong with it. Turn on your safe mode.
CHEAP + GREAT PICTURE = TOO GOOD TO BE TRUE!
2. The person showing you the houses is not the owner
The scammers somehow managed to gain access to the house. Quite common – scammers rent houses short-term (in several weeks). They pose as the owner/manager and show the house to the tenants. They use "Incredibly Cheap" to attract potential tenants. They will then force the tenant to pay the first month's security deposit and/or rent to keep the property away from other tenants and notice that you can move to a few days later and of course, then they disappear. On the day you move in, you arrive and find out there's already a new owner – the real owner of the house or a new tenant, … and finally, you realize it's a rental fraud.
3. Don't want you to see the real house – easy to spot rental scam sign
FAKE owners or scammers are always looking for excuses not to take a tour of the real house. Be careful, as usual, they don't have access to the house. They build trust and pressure you to pay your first month's security deposit and/or rent to keep the house away from other tenants. They promise and commit to giving you the keys to the house when you pay and can move in in a few days. Be cautious as this is a typical rental scam by scammers.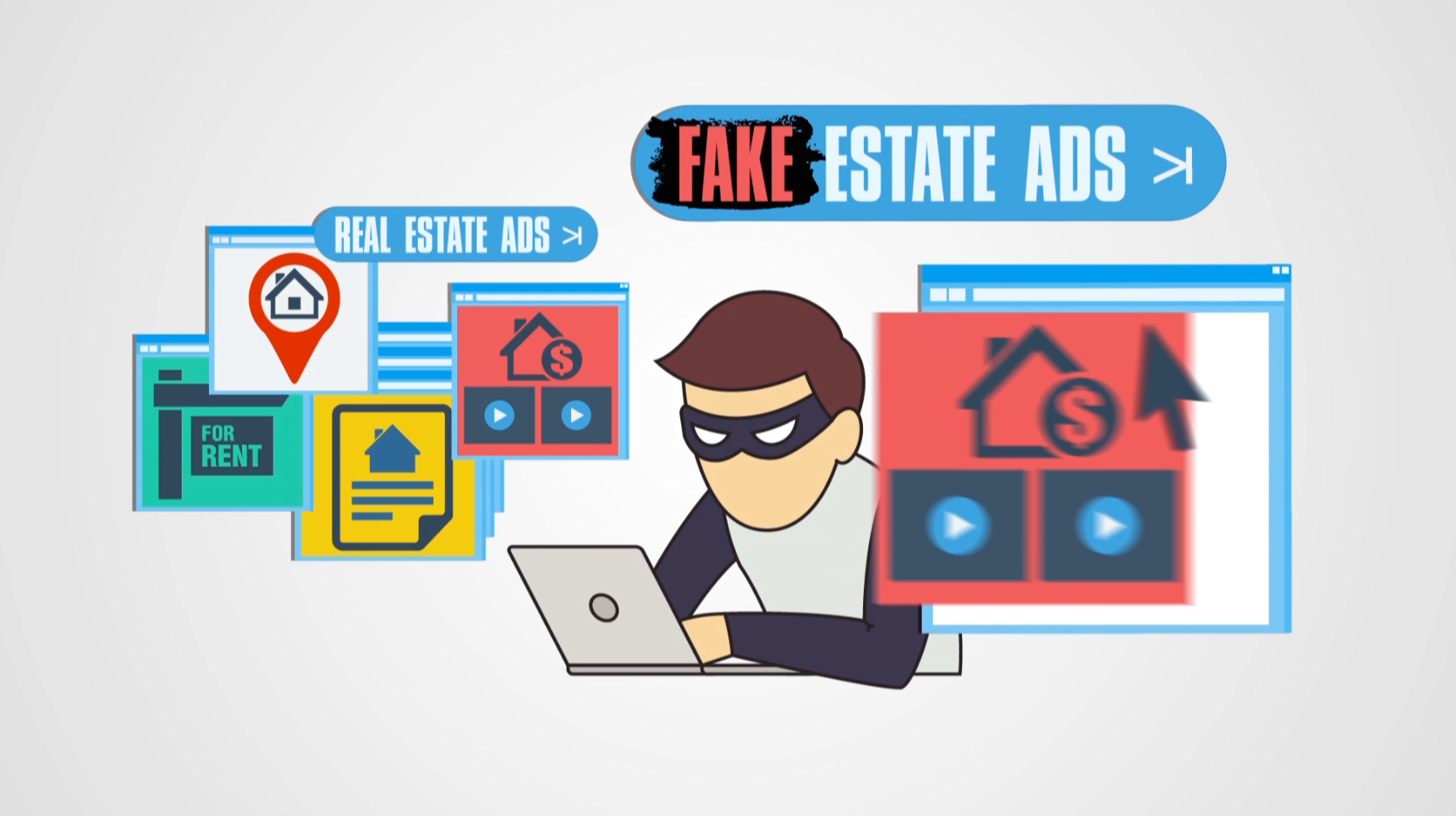 4. Overseas owner
A scammer pretends to be a landlord on rental websites and says they are overseas and asks for a deposit on the rental apartment. Still the perfect combination of "Incredibly Cheap" + "Amazing House" + "Cannot tour the real house". To give tenants more confidence, they will give you the exact location of the property – you can only see the house from the outside. After the money is paid, usually through a money transfer, the tenant discovers that there is really no rental and the money has been lost.
5. No lease agreement
Everything looks great, you are happy with the house and want to move in immediately. You ask the owner for a lease agreement. But they tell you a lease agreement is not necessary, you just need to pay the deposit and first month's rent and move in in a few days.
It's not smart to rent a house without a lease agreement. A lease agreement is required for any type of house, large or small, short or long term. If you don't have a lease agreement, chances are you're being scammed.
6. Rent is pushed up
This is a scam from a bad owner and/or broker. Somehow they detect you as a lucrative prey and they put you in a trap. Quite common such as the house you see has been rented and now only this house has a higher price; or this apartment has only one unit, so the rent is higher, or a brokerage agent sends you information at a price higher than the listed price of the owner, the broker agent will take the difference from the listed price from the owner.
The money is yours, so if you're worried or unhappy, you can stop and look for another opportunity. Other available houses are always welcome.
7. The house is in dispute
The house is mortgaged at the bank or family members are competing for rights or are trading,… They intentionally bring you to the house and make very favorable deals for you. They quickly get the lease agreement and rent from you. After that, you can be kicked out of the house at any time and you cannot get the amount paid back. They will either disappear or pass the responsibility on to someone. Only the real owners or longtime agents know about the disputed state of the house. This type of scam is quite rare, but that doesn't mean it doesn't happen to you. Be careful!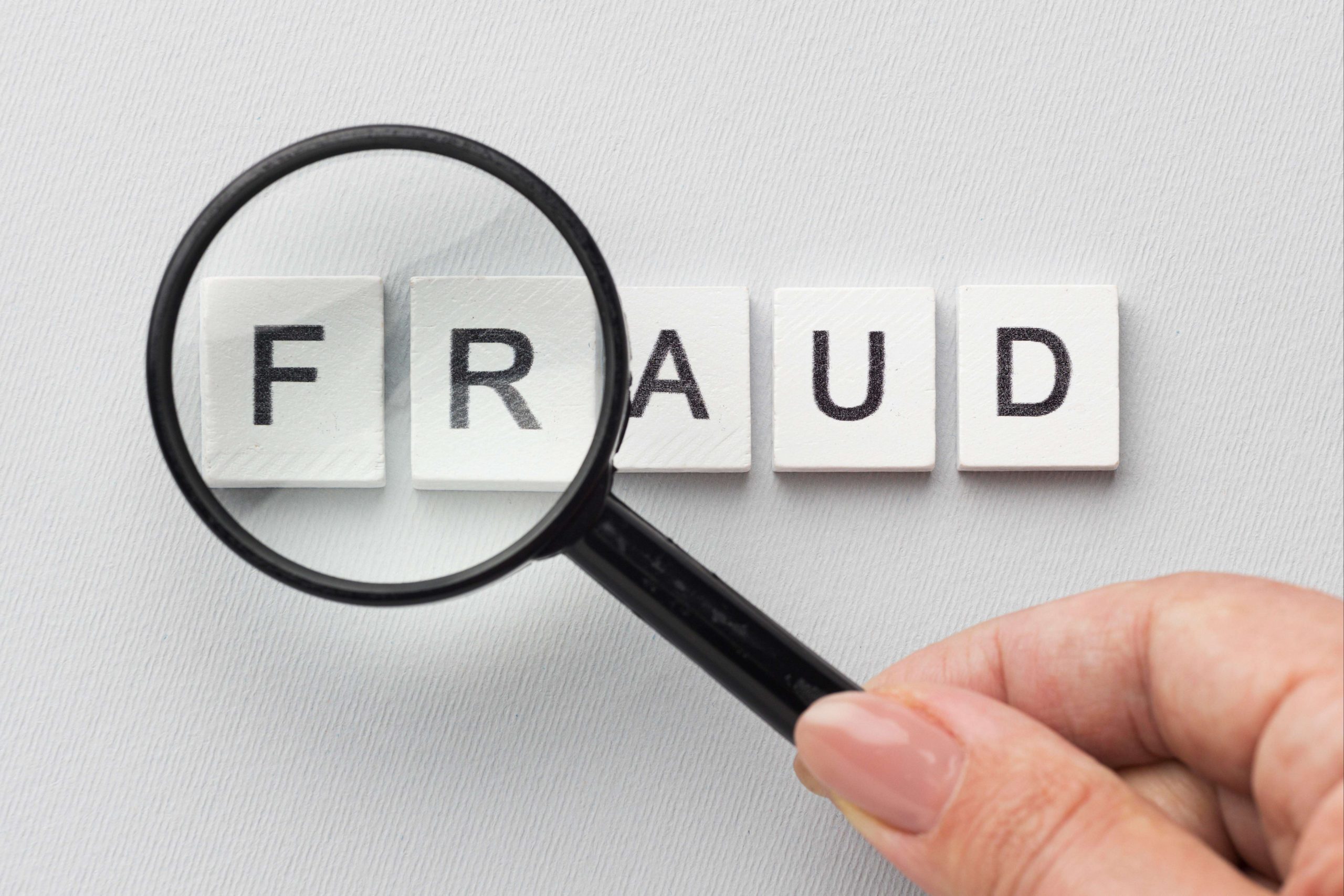 B. WHAT SHOULD YOU DO TO PROTECT YOURSELF FROM RENTAL SCAMS?
Avoiding rental scams will save you time, energy, and money. And more importantly, "protect your inner beliefs". Here are top tips to avoid common rental scams or how to rent a house from being scammed:
1. Visit the house directly and chat with the owner
A house is a tangible asset – nothing should stop you from taking a tour directly and having a brief chat with the owner. You can't know if the house is really right for you except that you stand in every corner of the house and feel it. If the owner or real estate agent doesn't give you access to the property – stop and look for another one.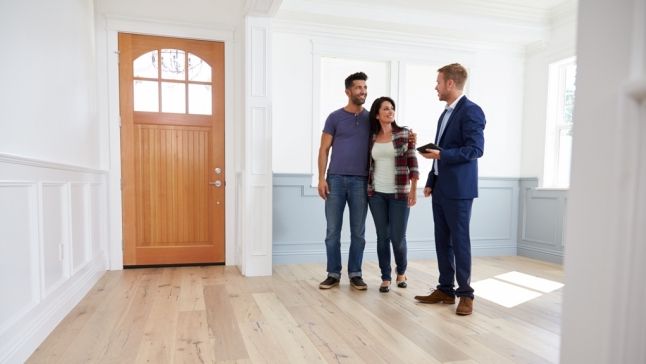 2. Check the legitimacy of the property owner
Ask the owner or real estate agent for legal proof of ownership of the property. If they're managers or sub-tenant, ask them to provide proof of that.
3. Stay away from houses that are "surprise rental price"
Be aware of houses for rent at surprise rental price. Always ask the question: Why is the house so amazingly cheap? Is there a problem with the house? If you don't have a satisfactory answer to it – stop and search for another one.
4. Limit payment in cash when renting a house
Please make payment transactions by bank transfer. If you don't have a bank account in Vietnam you can pay in cash, but ask the property owner to provide invoices for them.
5. Never send money abroad
If the owner or real estate agent asks you to deposit your security deposit and rent in an offshore bank account. Stop and look for another house.
6. Requires lease agreement signed by owner and broker agent
Ask the property owner for a lease agreement and make sure it includes everything you've agreed to with the owner. Sign all the sheets of the lease agreement, do it in the lower right corner of the paper and it is important to have the signature of the owner. If you rent through a realtor, ask them to sign the lease agreement.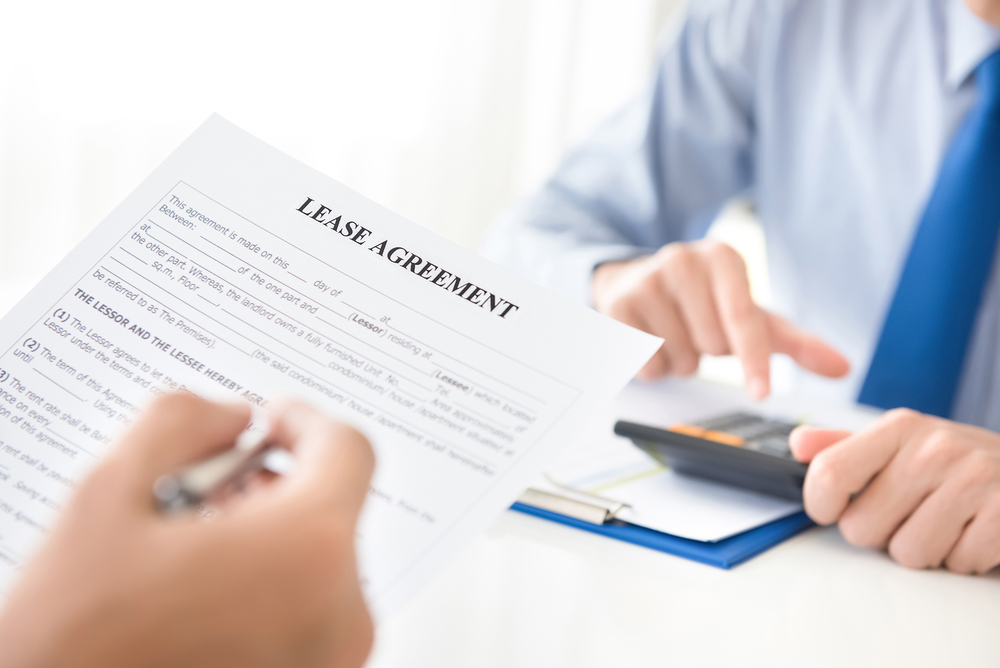 7. Ask for an invoice at checkout
Ask the property owner for receipts for a security deposit, rent, or any other payment due to the owner. This is how you eliminate future risks.
8. Use a reputable real estate agent
If you don't have the resources to conduct a rental search on your own, use a reputable real estate agent to further reduce your risk of being scammed. Check the credibility by looking at the information of the house that the website provides, customer reviews on the fan pages and Google, or best of all, your friends recommend.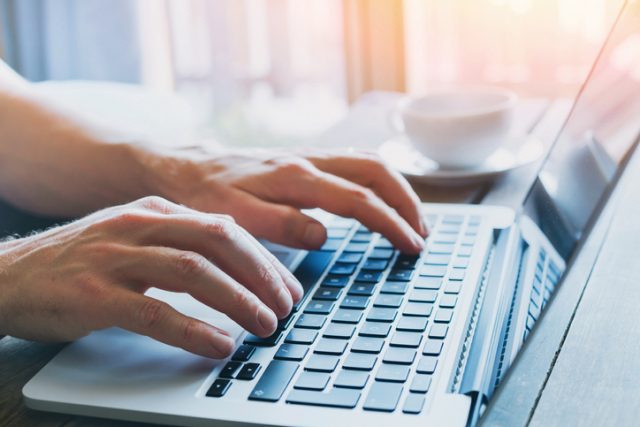 9. Don't feel pressured or defeated by rental scammers
Be aware that scammers are out there and be skeptical when you spot a deal that seems too good to be true. Do your research and don't ignore the excitement of the moment – most scammers will pressure you into thinking you're losing. Instead, stay calm and patient. Good houses get tenants quickly, but don't let this pressure keep you from making wrong decisions.
10. Do a basic survey of the house
When considering a house, take a moment to do a basic Google search. Google the address of the property and both the owner's name and the name of the building management company and the phone number of the owner/of the building. If you are an IT professional, you can check to see if the house is in dispute (foreclosed or sold to the bank or disputed by family members).
11. Search for individual house reviews
You should seek individual reviews of your potential houses. They will come from: Friends, reputable brokers, or Google map reviews.
BELIEVE IN YOUR INSTITUTION!
Be a rational tenant and make sure you understand the house as well as its owners. If you spot a rental scam, you're in luck. But never confront the scammers directly. Instead, stay away from the trap the scammer has prepared for you and safely warning them to your friends and community.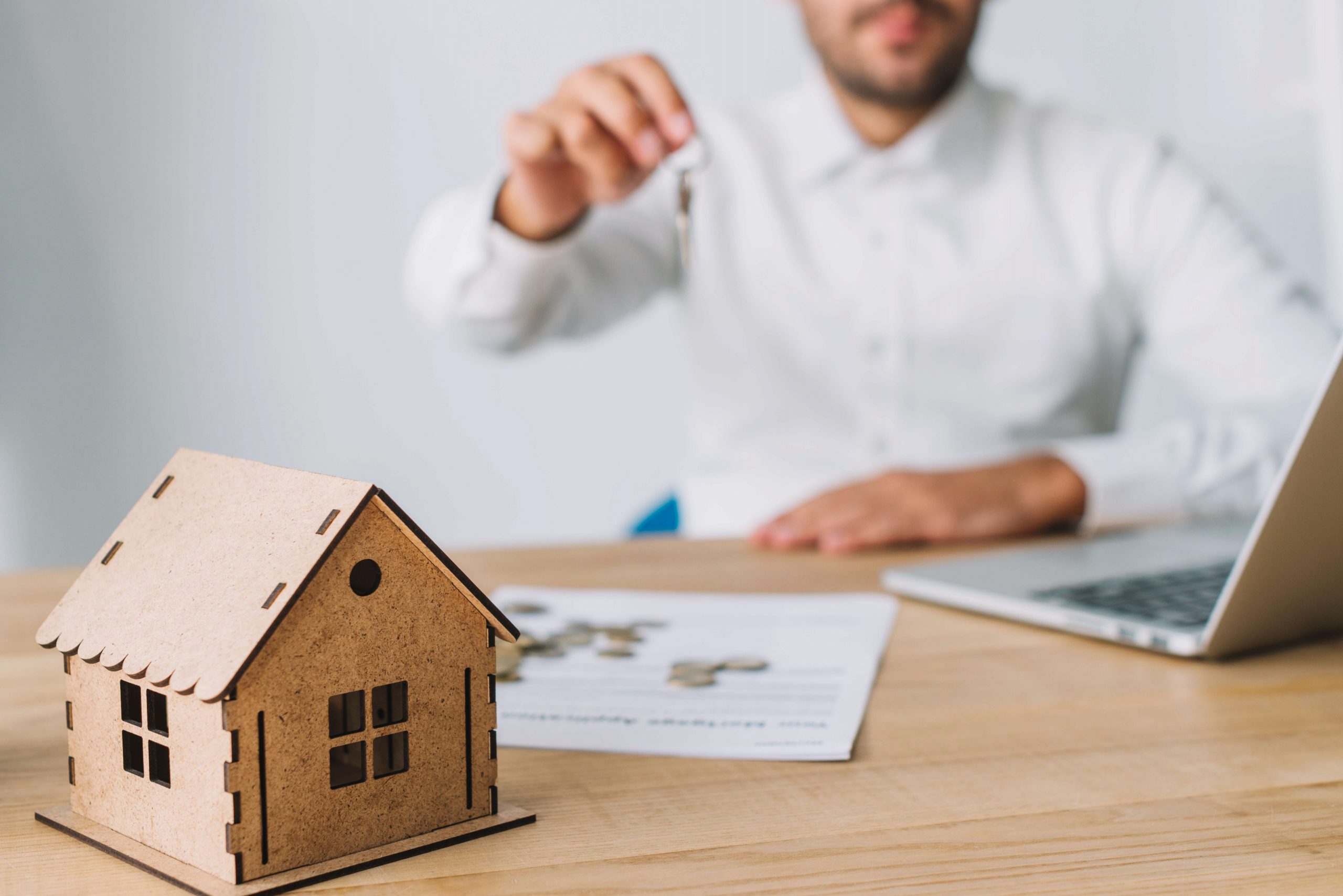 C. WHAT YOU NEED TO DO AFTER A RENTAL SCAM
Anyone can be a victim to a rental scam. If you're lucky, you spot the scam and you stop. With bad luck, you are a victim of a scam and your money never goes back to your pocket again. Calm down, know that it's happened – you can't change it. In case you are already a victim, how do you report rental scams?
1. Inform the police, give them as much information as possible
Please contact the police of the ward/city where you have been taken by scammers. Give them as much information as possible, how the scammers have approached and scammed you, you'd better provide messages, evidence or pictures of the scammers. The police will work to track down the scammers. You may not be the only victim and your additional information may help them resolve the case.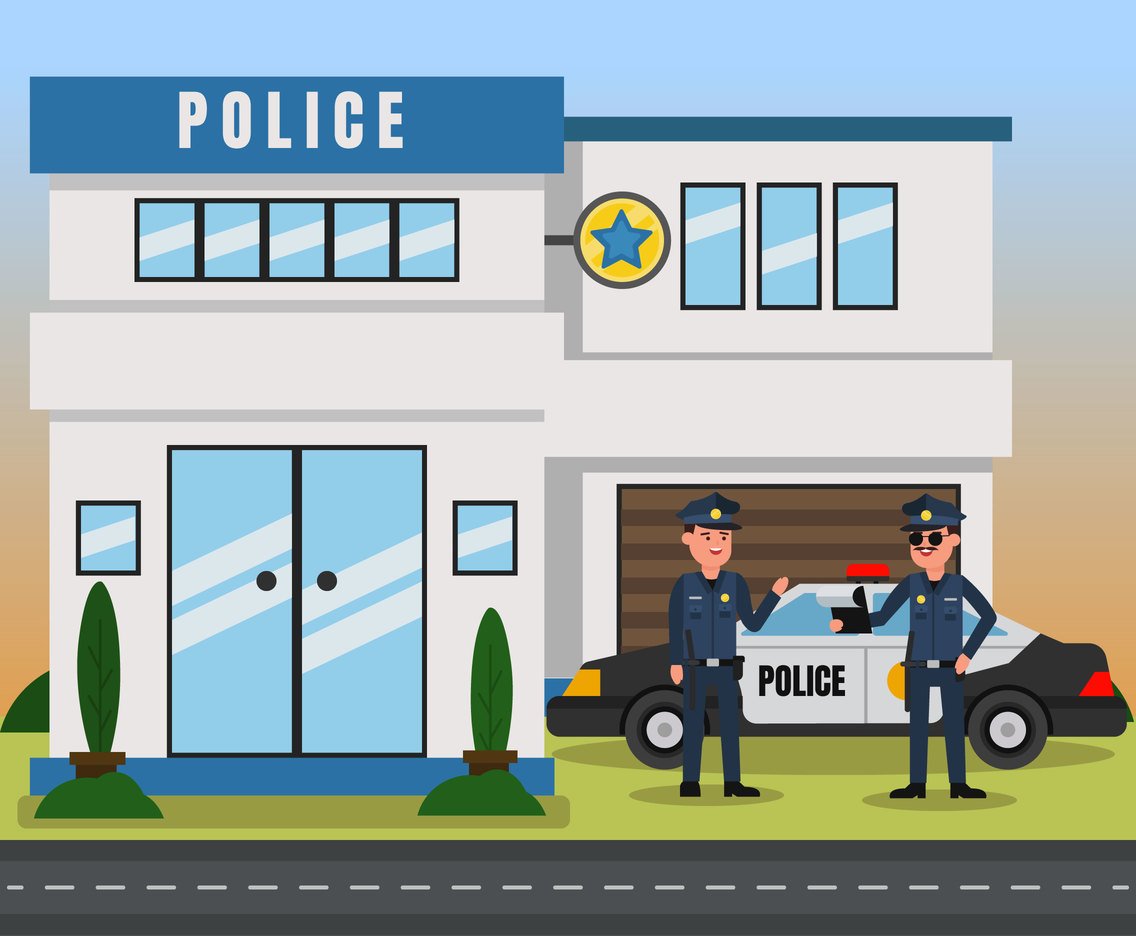 2. Working with a real estate agent
If you rent the house through a real estate agent and you are scammed by the owner. Contact your real estate agent to inform them of your problem and ask them to take steps to protect your legitimate interests.
If you rent a house from someone posing as an employee of a real estate agency, this person uses information and images from the real estate company's website. Please notify the senior manager of that real estate company for them to investigate.
3. Report to your consulate or embassy in Vietnam. If you find it necessary and the amount scammed is large
You consider the amount of the scam to be large and the scam serious. Please report to your Consulate or Embassy in Vietnam. They have good relationships with Vietnamese government agencies. If your problem is relevant, they will ask the police to intervene and solve your problem. They need to do so to protect the legitimate rights of their citizens in Vietnam.
4. Learn from rental scams experience so as not to be cheated again
This is also the time when you need to calm down and take a look at yourself, have you recognized the signs of a rental scam? Why do you give in to the pressure of rental fraud to act? Why would you give money to scammers when you don't have any paperwork to back it up? … A lot of questions need to be answered by you. That's how to find a lesson after every fall, and it will become your not-to-be-scammed renting experience
5. Don't be discouraged
You have lost faith inside yourself. You are suspicious of any other owners and broker-dealers approaching you. You are angry and stressed. Those are your natural reactions – I would be like you if I was scammed too. However, there are still many good things out there. I believe that good people are always there to help you overcome adversity. Therefore, do not be discouraged, keep moving forward. It's the best way for you to correct your mistakes and regain your trust.
6. Share your story with the community
Maybe you are the first or the nth victim of a scam group. You may not get your money back, but by sharing your story with the community, you can do a rental scam warning or prevent scams for the next potential customer. You can also provide information to JHouse, so that we can alert tenants to listings of rental fraud apartments or new rental scams.
We are happy to see you in these final lines. Read them patiently to know the signs of common rental scams to protect yourself and stay away from scammers' rental scams.
Look for reputable rental platforms or recommended real estate agents. They will help you find your dream house quickly and safely. If you feel nervous or skeptical in your journey to rent a house – JHouse staff are always ready to support and advise you to eliminate scams when looking for a rental in Vietnam. Preventing and rental scam warning is part of JHouse's job.
---
JHouse Content Team
The in-depth content development team on housing services for foreigners & Vietnamese in Vietnam. The content is simple, easy to understand, logically arranged to bring readers useful topics and information from real experiences. JHouse welcomes sharing & copying from you – Attach source & quote from JHouse, please!