Let's say you signed a 1-year lease agreement and have 6 months left. Suddenly you need to go on a business trip for a few months or move to a new city for work or personal reasons. Breaking the lease agreement is an option, but you will lose your deposit, the amount of rent paid previously. That's where rentals come in again. Sublease an apartment for the remaining 6 months is a great alternative and can save you a lot of money.
Basic things you need to know about sublease an apartment in Vietnam
So sublease an apartment – what is an apartment sublease agreement?
What are the common types of apartment sublease agreements in Vietnam?
Renting out apartments in Vietnam – how is it realistic?
What are the benefits of subletting an apartment?
When to sublease an apartment?
What are the 2 keys points for successful apartment subleasing?
If you, like many others, are not sure what subletting is, don't worry! JHouse will give you everything you need to know about subletting. Just keep reading, and you'll understand everything you need to know in no time!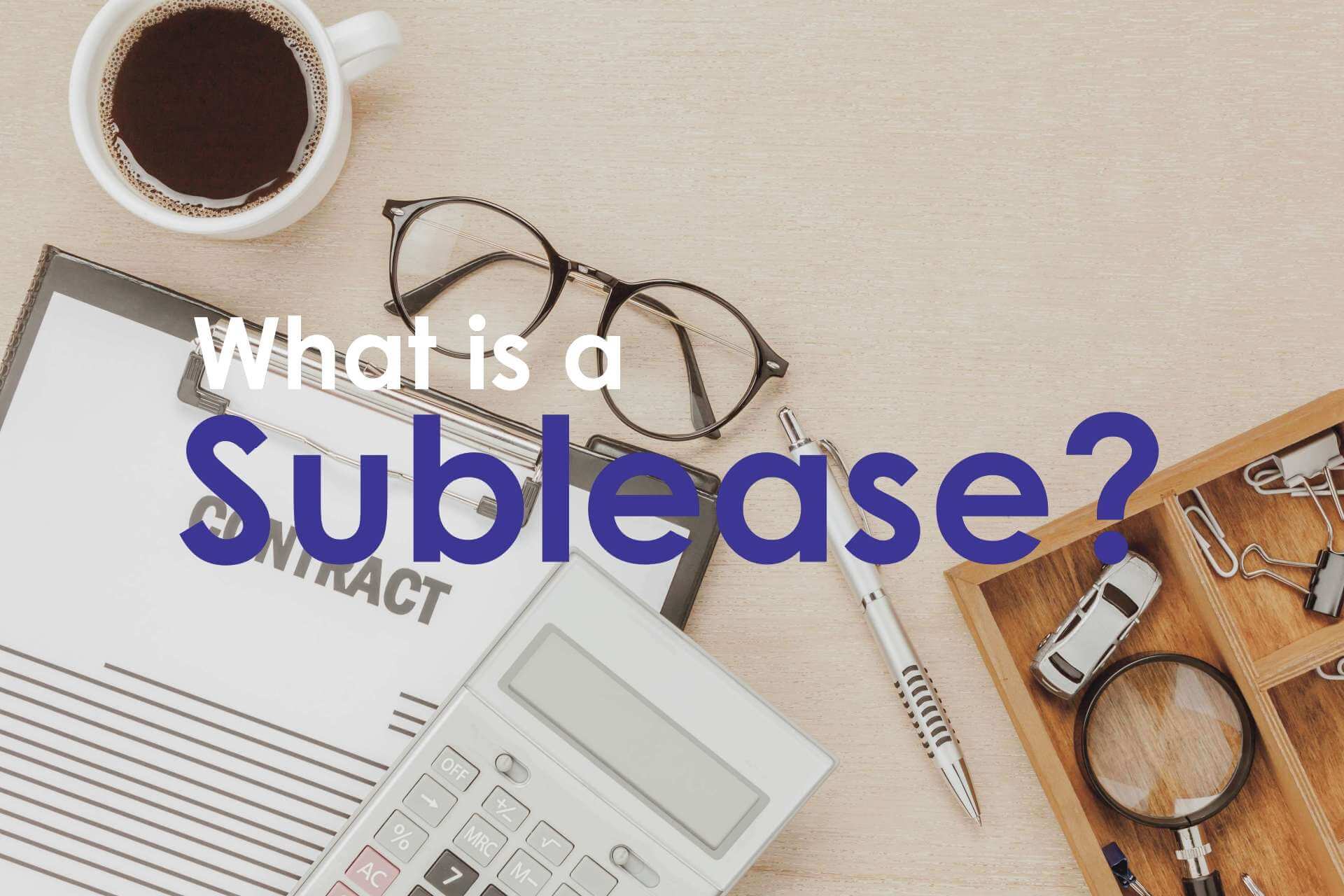 What is sublease an apartment?
A sublease agreement is a type of contract under which the first tenant of the apartment leases back a part or the entire apartment to another person in the short term or permanently during the validity of the lease.
The first tenant is called the "sub-lessor". And, the new tenant is called a "sub-tenant".
Subleasing is fundamentally different from finding more roommates (finding a roommate). However, sometimes we can understand subleasing as finding more roommates because it reduces the pressure on paying monthly rent. We will find out more in the following section: Leasing part of the apartment.
3 common types of apartment sublease agreements
1. Permanent sublease
A permanent sublease occurs when the current tenant moves out and needs the tenant to sublet the apartment for the remainder of the lease. The first tenant will transfer all rights and responsibility for the performance of the tenancy agreement to the sub-tenant. The sub-tenant will pay the rent and be responsible to the landlord.
Can be easily understood: "Permanent sublease = transfer of lease agreement"
2. Short-term sublease the whole apartment
Short-term subletting is common for tenants who plan to go on a business trip to another city, return to their home country for a short period (several months), etc. Subletting allows the first tenant to keep the apartment lease and at the same time save money during this absence. The tenant needs to provide a sublease agreement with the sub-tenant to ensure that both parties understand their rights and responsibilities in renting and using the apartment.
3. Sublease part of the apartment
If your roommate moves out, the apartment will have a lot of none-used space so you will find a way to sublease that none-used space. To be easy to understand, you look for more roommates (find roommates) to share the rent – reducing the pressure of paying rent. In this case, you are still the name on the lease agreement with the landlord. You only need to notify the landlord about the new roommate (surrogate).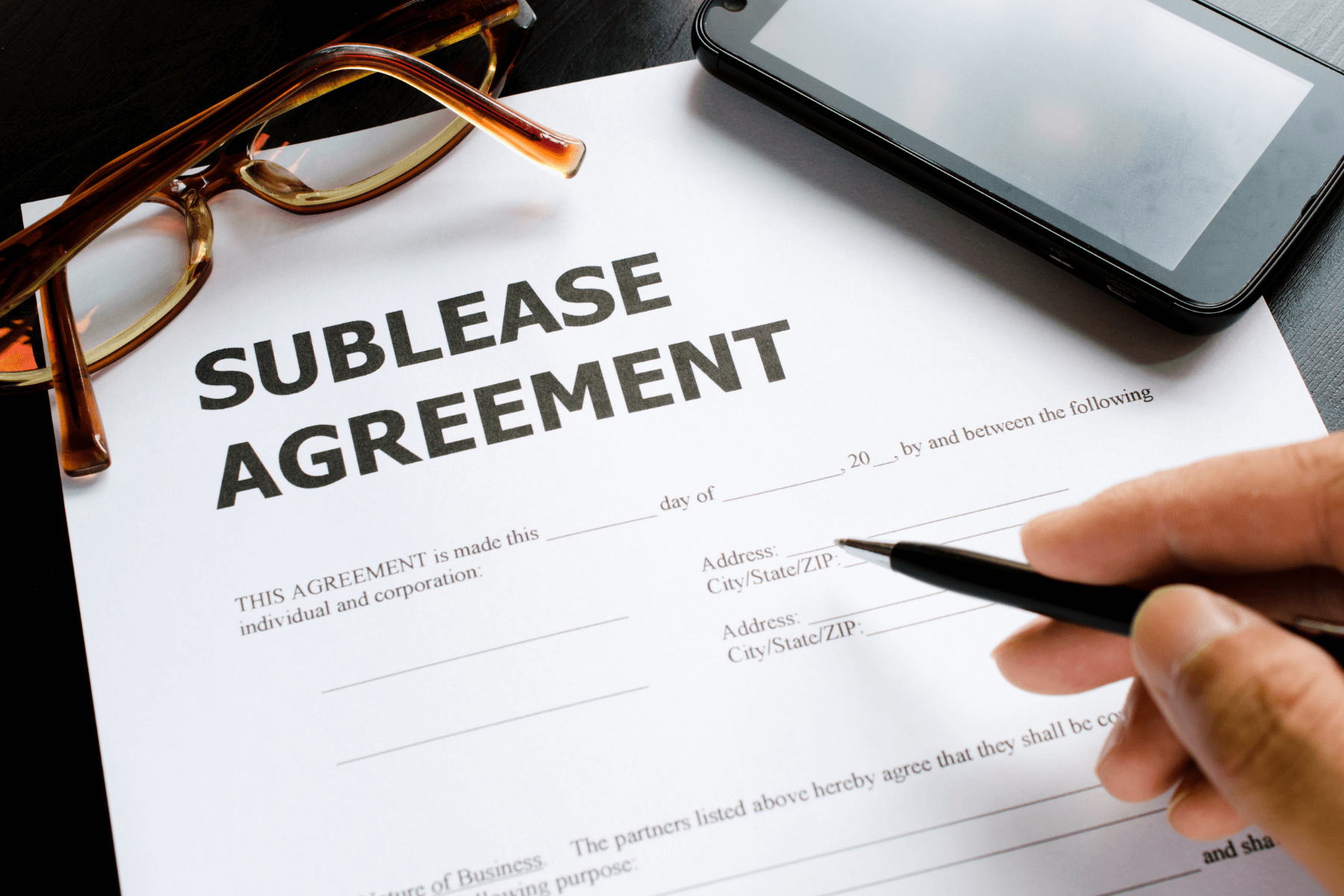 Sublease an apartment in Vietnam – How is it realistic?
In fact, in Vietnam, landlords do not encourage subletting. Landlords do not want any other than tenants who have been inspected by them, to live in their apartment. In most apartment leases, the sublease clause is left blank or does not allow the tenant to sublet the apartment. There is no effective solution and there is no control – this is why most landlords do not allow subletting.
However, some landlords still agree to sublet tenants. And, the main types of the sublease are Permanent sublease (transfer of lease) and sublease of part of the apartment (search for roommates). Subletting is a solution where landlords help tenants end their lease early to get their security deposit back or relieve financial pressure.
3 benefits of subleasing the apartment
1. Avoid breaking the agreement early
If you have financial troubles or have to move to another city – you cannot continue your tenancy. You face an early termination of your lease agreement. You will lose your deposit and previously paid rent. Everything looks terrible. Don't worry, subleasing your apartment is a great solution for the time being.
Read more: Termination of tenancy agreement early: How to minimize penalties
2. Avoid wasting rent
In case of your roommate has to leave or you go on a business trip for a few months – your apartment is vacant. You pay regular rent, but you're not there – a waste of your money, isn't it? Don't worry! Sublease your apartment is a great solution for the time being.
3. Freedom of movement
Subleasing your apartment allows you to avoid feeling attached to the apartment when you are unhappy doing so. Don't get me wrong, you are responsible for your tenancy – it's you who agree to and sign the lease. You only sublet your apartment when it is urgent and necessary.
When to sublease an apartment?
There are many reasons for tenants to sublet their apartments. Sometimes tenants have to move out of their apartment before the lease ends or the tenant has to leave the city for several months. Subletting the apartment allows tenants to avoid breaking their lease and save money if they ever intend to return.
Whether you are looking to move out entirely or just for a short time, subleasing is an option to consider. Here are times when you should consider subleasing:
Losing a job or having financial trouble
Roommates move
You go on a business trip for a few months
You disagree with the landlord. Note: In this case, make sure you are the right person.
In some cases, you can also choose to negotiate a rent discount with the landlord to reduce financial pressure. You need to clarify 3 issues: the reason for asking for a rent discount; the Amount to be discounted and, your advantages when negotiating a rent discount. Do it professionally with the "Rent reduction letter".
Read more: Request a rental discount: 6 scenarios common & Rent reduction letter template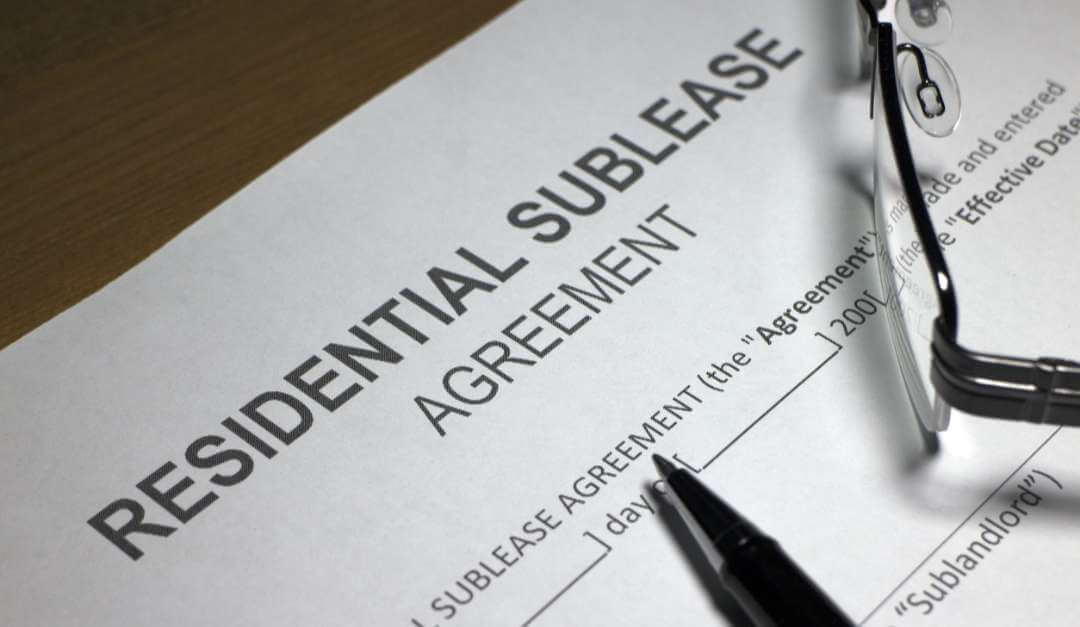 2 key points for subleasing an apartment successfully
1. It is specified in the rental contract
A smart tenant needs to know the foreseeable risks and include them all in the lease. You may be on a business trip for a few months, or your roommate may leave, or you may have to move to another city, … these are the risks you can anticipate.
Sublease your apartment – discuss with your landlord to include them in your lease. You must ensure that you are legally authorized to sublease. If you don't see a sublet clause in your lease, ask your landlord. Please clarify the terms of subletting the apartment before signing the lease agreement.
2. Legitimate reason
Next, you need a legitimate reason. You lose your job, run into financial trouble, your roommate moves out, you move to another city, you go on a business trip for a few months, etc. If you lose your job, provide notice of termination from your company. If you move to another city, please show the form of the transfer from your company, etc.
In most cases, the landlord is the person doing the business. The homeowner's business goal is to make money. That means they are not interested in making things more difficult or troublesome.
The sublease is stated in the agreement and you have a legitimate reason to sublease the apartment. However, don't shock or surprise your host. Be a polite tenant and respect your landlord. Inform the landlord about your problem and talk to the landlord about subletting the apartment. This is the best way for you to seek approval and support from your landlord – sublet your apartment quickly and politely.
Note: These suggestions are for informational purposes only. No guarantees of legal or financial advice are made. Readers are encouraged to seek legal advice from an attorney or financial advice from professional professionals.
---
JHouse Content Team
The in-depth content development team on housing services for foreigners & Vietnamese in Vietnam. The content is simple, easy to understand, logically arranged to bring readers useful topics and information from real experiences. JHouse welcomes sharing & copying from you – Attach source & quote from JHouse, please!