What is a serviced apartment? Serviced apartments are one of the 11 popular types of apartments for rent in Vietnam. It is a popular form of real estate investment and has grown strongly in recent years. First, serviced apartments were born to serve the needs of foreigners, now serviced apartments have become more popular with Vietnamese people, especially young people.
Previously, the hotel was considered the first choice for foreigners and Vietnamese when traveling for business or tourism. Now, that trend has changed – instead of having to stay in a cramped and somewhat less private hotel, tenants choose serviced apartments as their top priority in finding accommodation. Why has this trend changed, do serviced apartments have their own advantages?
What is a serviced apartment? 5 important questions you need to know
This is a general article about serviced apartments compiled from JHouse. The article provides background information about what is a serviced apartment? Special or different features of a serviced apartments. What utilities and services does the serviced apartment have? Or, how popular are serviced apartment users and serviced apartment rental prices in Vietnam? Let's get to know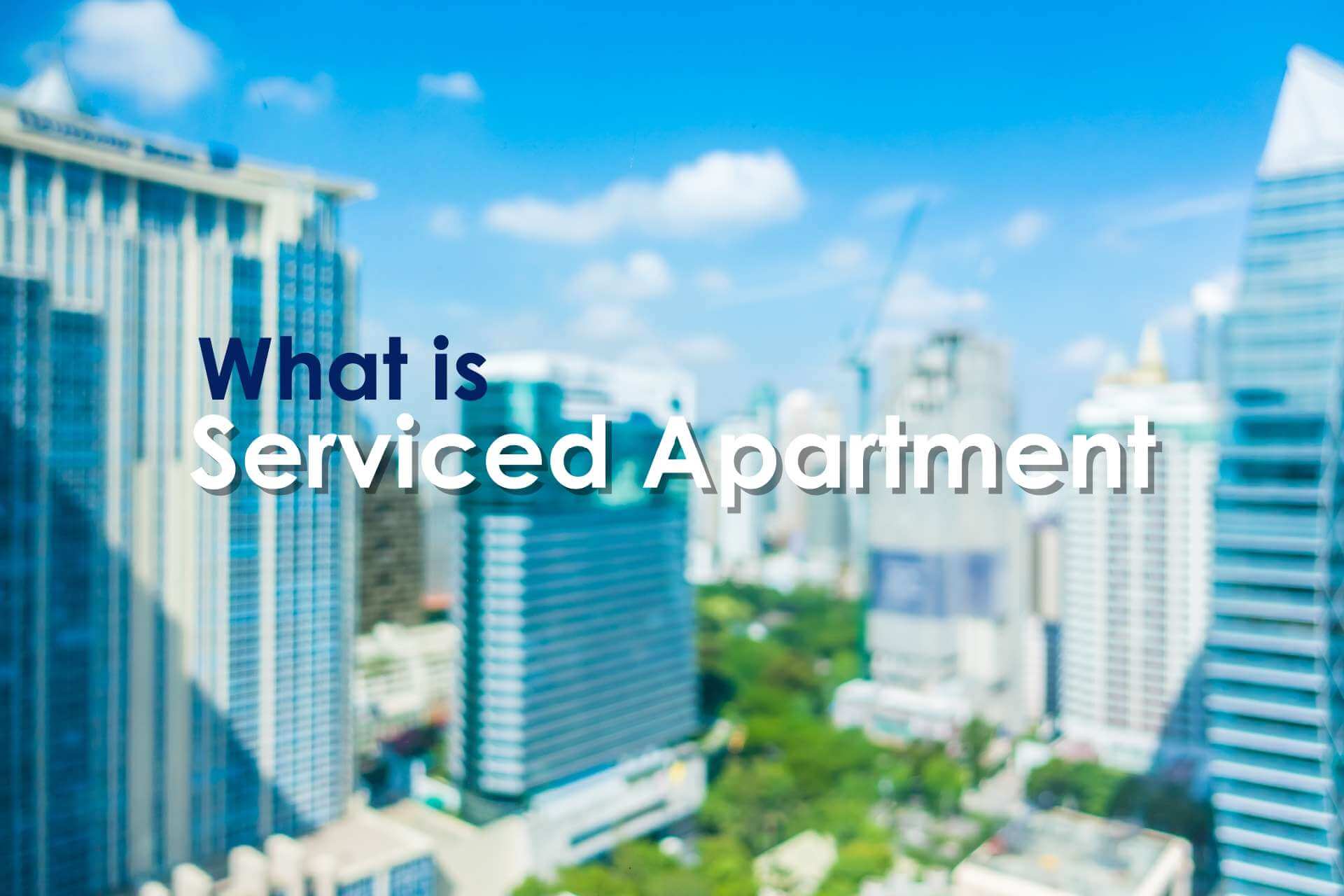 What is a serviced apartment?
A serviced apartment or serviced apartment is a type of house with full utilities and furniture like a regular apartment – and with accompanying services such as cleaning, changing bed sheets, laundry, washing dishes, etc. internet, cable TV, …
In short: "Serviced Apartment = Regular Apartment + Service"
Serviced apartments are diversely designed with many different areas, which can be classified into studio apartments, 1 bedroom, 2 bedrooms, 3 bedrooms, or 4, 5 bedrooms. The apartments are designed by the owner/investor with full functional areas such as kitchen, bedroom, living room, bathroom, creating a comfortable and convenient space for users/tenants.
Read more: Benefits of serviced apartments, 9 reasons to choose a serviced apartment
A serviced apartment can be operated, managed, and operated by single individuals or professional companies.
Serviced apartments can serve long-term and short-term tenants. Popularly concentrated in big cities such as Ho Chi Minh, Hanoi, Da Nang, Nha Trang, Phu Quoc, Can Tho, Vung Tau, Hai Phong, …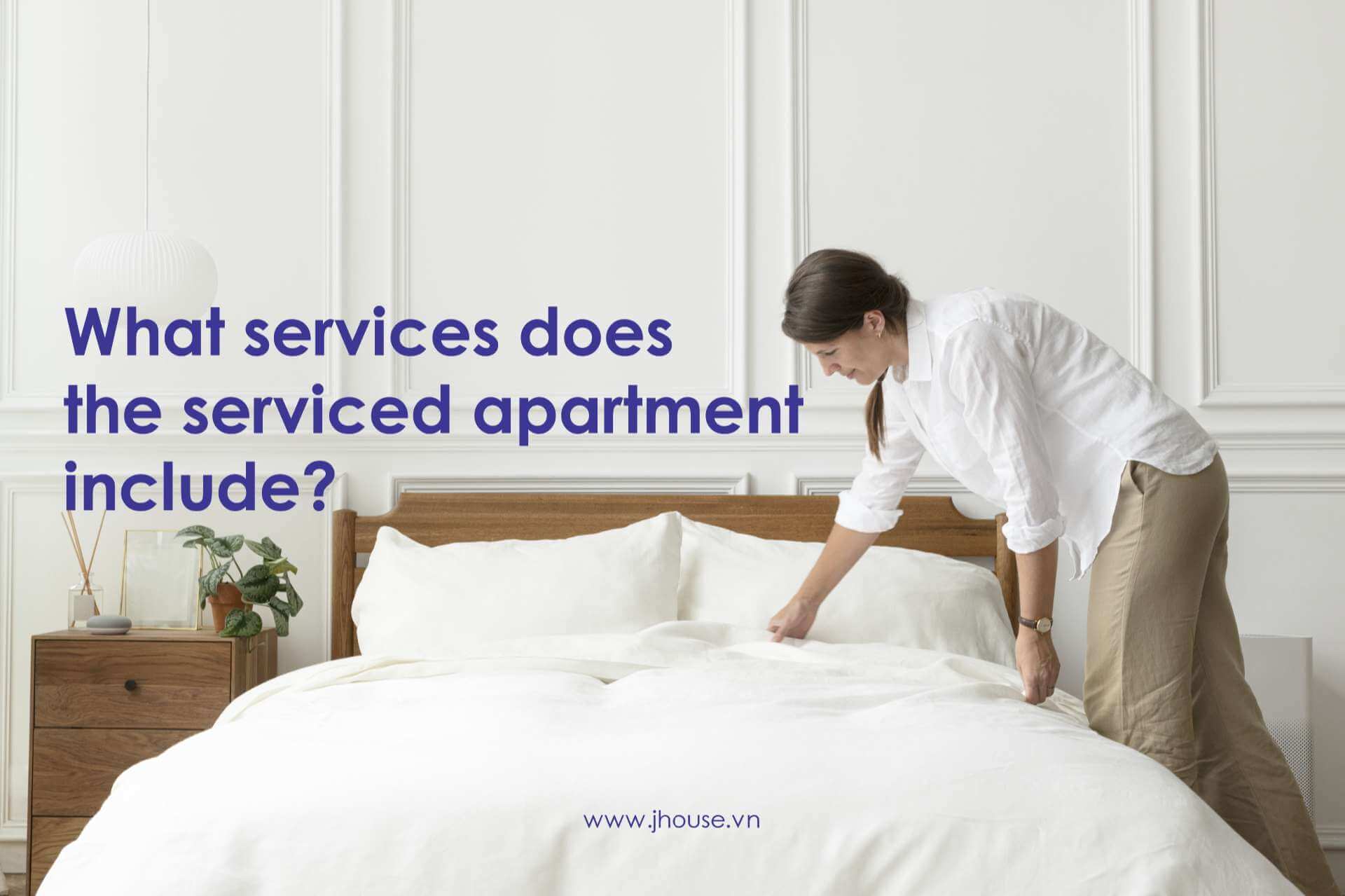 What services does the serviced apartment include?
Serviced apartments can be located in serviced apartment buildings or in common apartment buildings. The difference between a serviced apartment and a regular apartment/apartment is the attached services. So, what services does the serviced apartment include?
A standard serviced apartment will include the following services and are all included in the overall rent:
Furniture: sofa, television, air conditioner, cabinet, table, and chair, …
Kitchen and equipment: dining table, stove, microwave oven, kettle, exhaust fan, cups, plates, pots, …
Beds and blankets, sheets, pillows, mattresses
Cleaning services, housekeeping, change of bed sheets (may include washing dishes)
Internet and cable TV
Parking
Laundry service (private or shared washer/dryer in the building)
Management fee
Pick up trash
Use facilities such as swimming pool, gym, BBQ area, …
Regular maintenance
Temporary registration
10% VAT (may or may not be available)
 See more: Register temporary for foreigners when renting a house in Vietnam
However, serviced apartment owners/investors often leave the following expenses in addition to the overall rent, as much as the tenant uses:
Electricity (normal price is from 3,500 – 5,000 VND/Kwh), each apartment has its own electricity meter.
Water. Usually, calculate a fixed amount per month per person or based on the amount of water used per month multiplied by the unit price (usually 25,000 VND/m3).
Drinking water
Gas
In short: "Standard serviced apartment has already have all you need, just bring in your suitcase and enjoy"
What does the serviced apartment include?
Kitchen
One feature that makes the difference between serviced apartments and hotel apartments is the "kitchen". A serviced apartment is equipped with a kitchen with full equipment such as a dining table, stove, microwave, oven, dishwasher, kettle, exhaust fan, cups, plates, pots, … Tenants have the flexibility to choose to cook at home or eat out.
Living room
Living room is usually designed in an open space with a sofa, television, and window or balcony.
Bedroom
The bedroom is fully equipped with equipment and furniture such as bed, mattress, blanket, bedsheet, wardrobe, lamp, dressing table, ceiling fan, … Serviced apartments are designed with a variety of types. studio, 1 bedroom to 5 bedrooms, suitable for single tenants or large families living in the same apartment.
Bathroom
Bathrooms are similar to apartments or hotels. Equipped with toilet, sink, mirror, cupboard, shower, … The bathroom is designed into two separate areas between the shower area and the toilet area with glass walls to avoid wetting the floor. Some high-end serviced apartments can be equipped with a standing or lying bath.
Utilities
Besides services, the serviced apartment can also have facilities such as a swimming pool, gym, sauna, children's play area, BBQ area, tennis court, park, etc. or not depending on the building.
In Vietnam, serviced apartment buildings often have security guards working 24/7 to protect vehicles and control people entering the building. For tenant safety and flexibility, buildings can be retrofitted with secure doors that use fingerprints, passwords, or keys.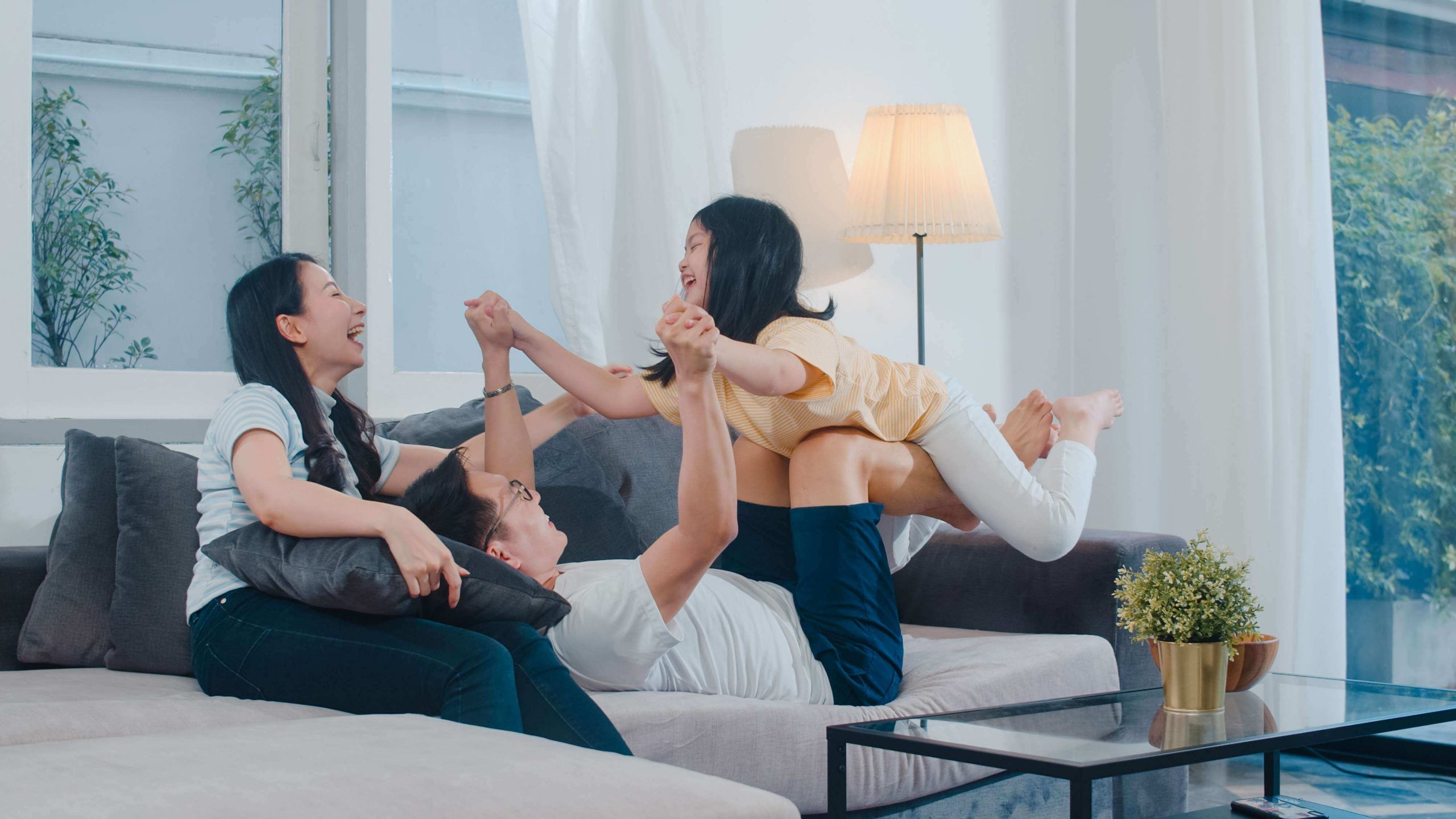 Who is the user of the serviced apartment?
With all the great things and utilities that serviced apartments have to offer – serviced apartments are ideal for long-term and short-term tenants. So, who are the common serviced apartment users? The answer will be right below.
It can be classified into two main groups of customers: The first is a group of individual customers such as English teachers, foreigners, business travelers, office workers, students, etc. The second group is enterprises. Employees of these companies are provided with accommodation and are paid the full cost.
In addition, we can also classify into specific user groups as follows:
Foreigners coming to Vietnam to work
People traveling for business or tourism
Officer
Pupil
Airport pilots, flight attendants, and engineers
Volunteers of non-profit organizations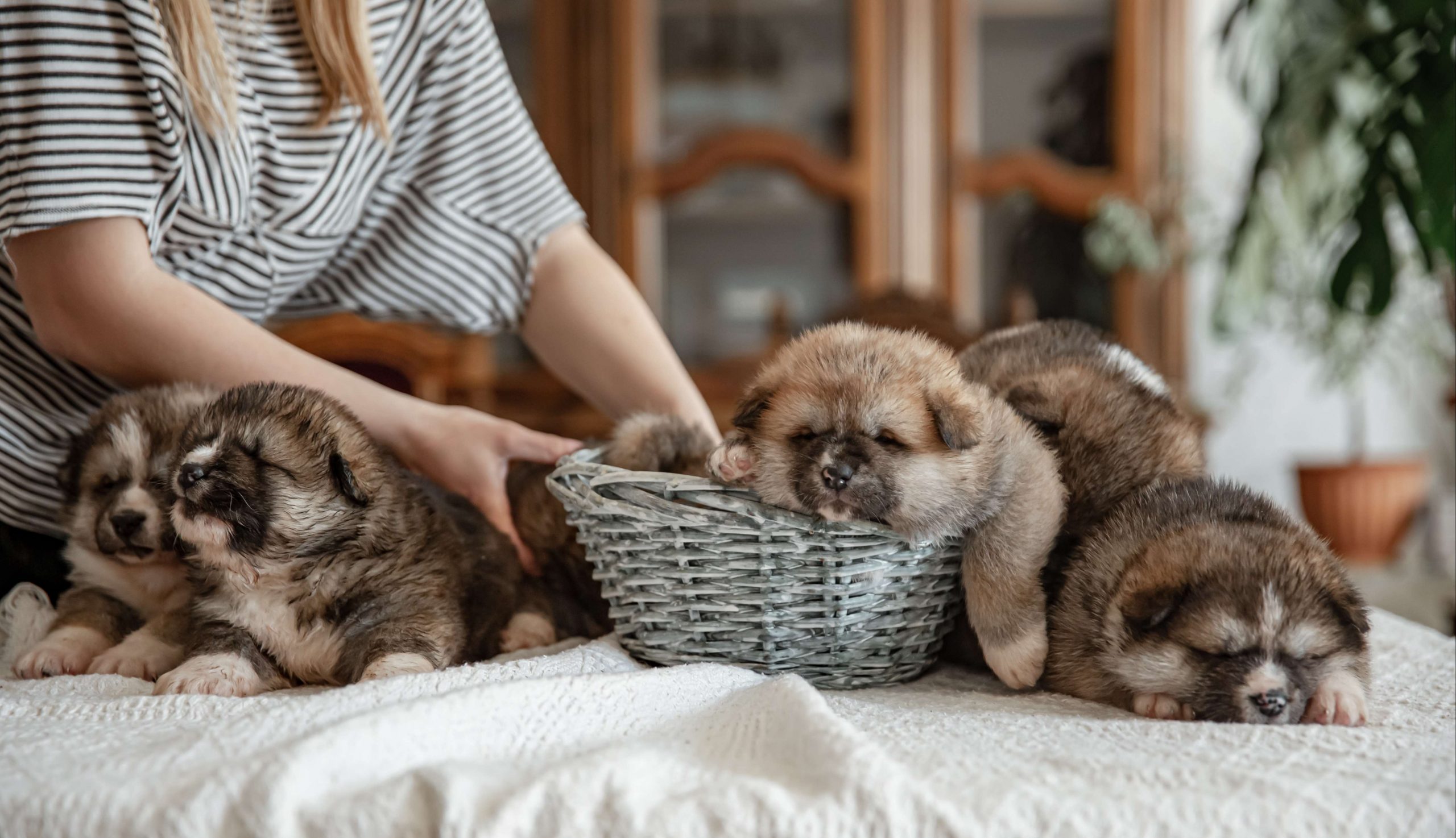 Are pets allowed in serviced apartments?
Most serviced apartments in serviced apartment buildings and condominiums do not allow pets in the apartment. Some common reasons landlords give for not allowing pets include: pets damage the furniture of the apartment; pets cause noise and trouble for neighbors; pets unsanitary apartments and common areas in the building; Regulations of the apartment building; … Don't get me wrong, these owners are animal lovers – they just want to protect the apartment and building from the bad effects of pets.
Find pet-friendly apartments here
However, some landlords are quite open to having pets, they agree to have pets as part of the tenants. Some buildings even have separate areas for pets to play. The tenant must pay a pet deposit (or not) and pet fee (if any). Pet deposits can range from 2-12 million VND ($100 – $500) depending on the number and size of pets.
Pet keeping is subject to "Vietnam Pet Laws and Regulations" and the building's own regulations. All will be clarified in the lease agreement and attached appendices.
See more: What is a pet deposit? And How does it work in Vietnam?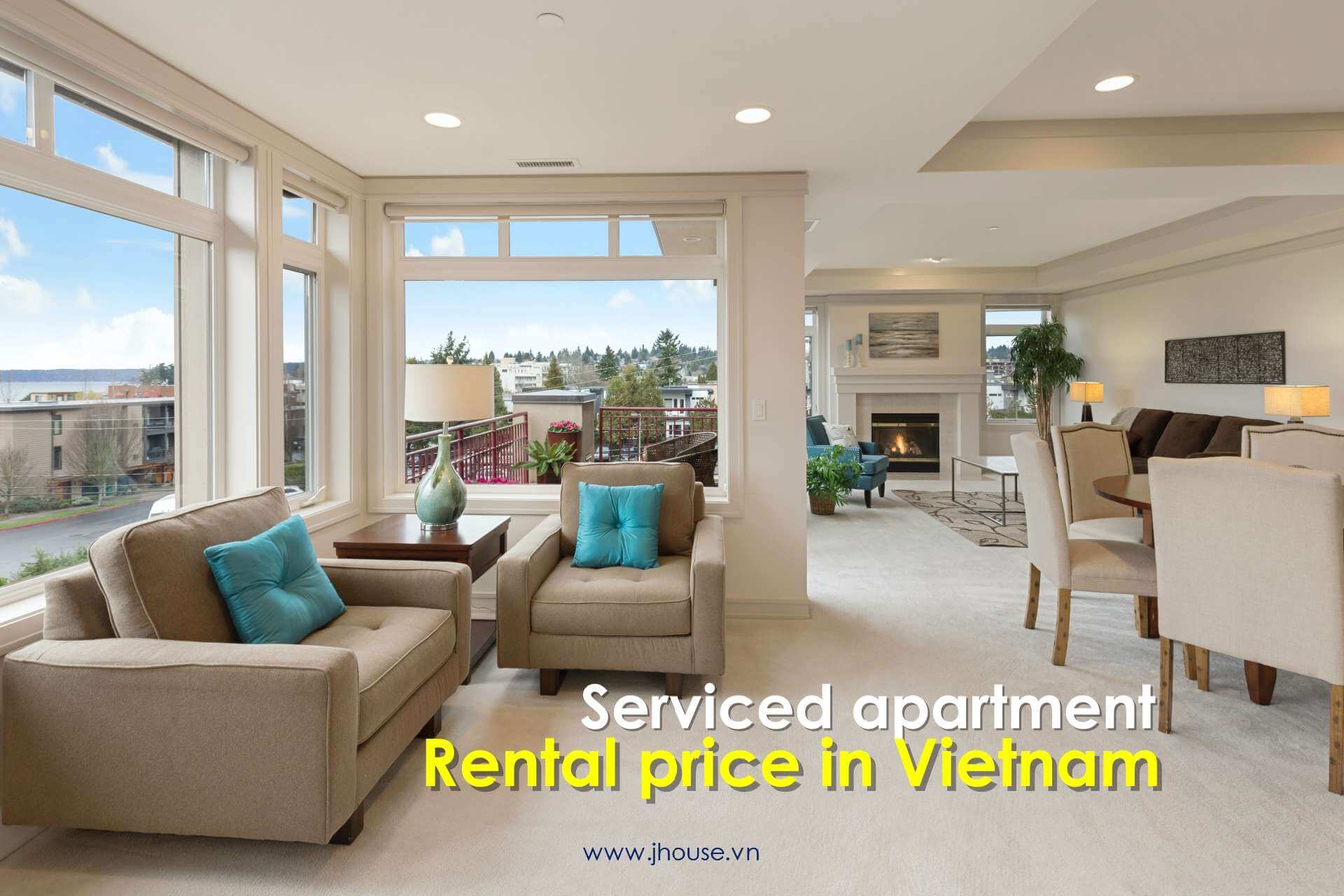 How is serviced apartment rental price in Vietnam?
The rental price of serviced apartments in Vietnam can be calculated based on two forms:
All-inclusive rent: means utility costs are included in the overall rent. Tenants only need to pay a fixed amount per month.
Partial rent: landlord separates utility costs from the monthly rent.
In short: "Serviced apartment rental price = Monthly rent + Service fee"
The rental price of a standard serviced apartment with interior equipment and accompanying services usually has the lowest rental price of 7,000,000 VND/month. The rental price may increase gradually depending on the location, area, number of bedrooms, furniture, … The rental price of apartments of the same type may also vary by location, apartments near the center will have rental prices 20-50% higher than in the periphery.
The rental price of apartments of the same type may vary depending on added facilities such as a swimming pool, gym, tennis court, table tennis, BBQ area, etc. Buildings with swimming pools and gyms often have high rents 10-20% more than other basic buildings.
In addition, with serviced apartment buildings managed by a professional company. Serviced apartment rental price may be included in the "value-added tax – red invoice – 10% VAT". The management company will provide tenants with a value-added invoice – a red invoice.
Read more: 11 popular types of apartments for rent in Vietnam 2021
---
JHouse Content Team
The in-depth content development team on housing services for foreigners & Vietnamese in Vietnam. The content is simple, easy to understand, logically arranged to bring readers useful topics and information from real experiences. JHouse welcomes sharing & copying from you – Attach source & quote from JHouse, please!